A stylish app for
story-tellers
The first concept in our app series is a beautifully simple and elegant app that will suit anyone with a story to tell. 
Stories appear in an elegant scrolling homepage with the latest at the top. Open a story and it will fill the screen, enabling your readers to immerse themselves in your content.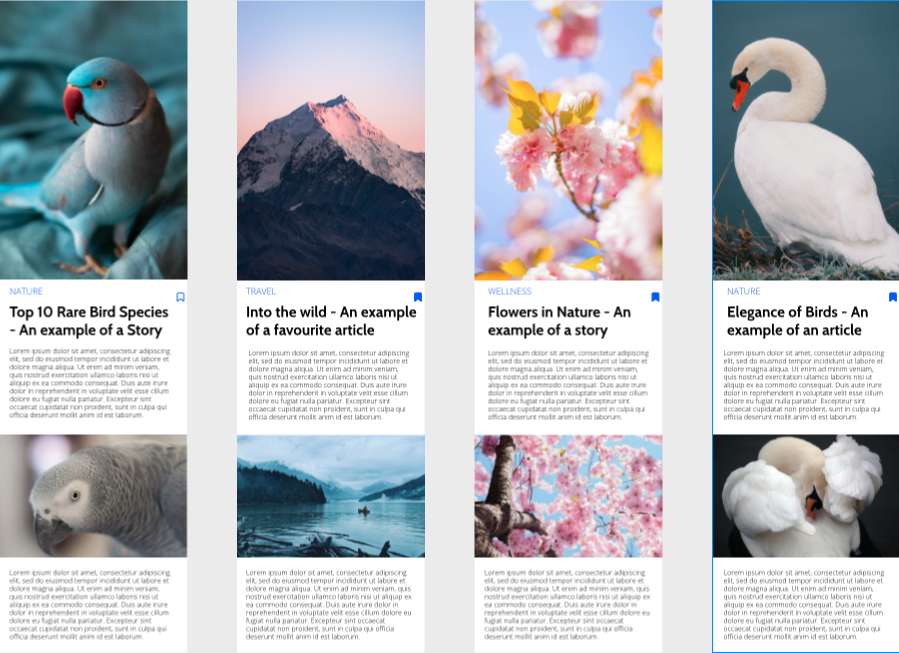 Stylish is a great app to begin telling your stories.
Simply create a Reptile account, upload or write your first stories and publish to your dedicated app. 
When you create your app you will be able to create your own splash screen and branding.
The app's colours for icons and buttons can also be customised to suit your brand.
Readers can bookmark theri favourite stories and there is also a search.
You can have up to 1,000 stories in the app.
Start now by creating your account or talk to us if you want to know more. Let's build something amazing together ...