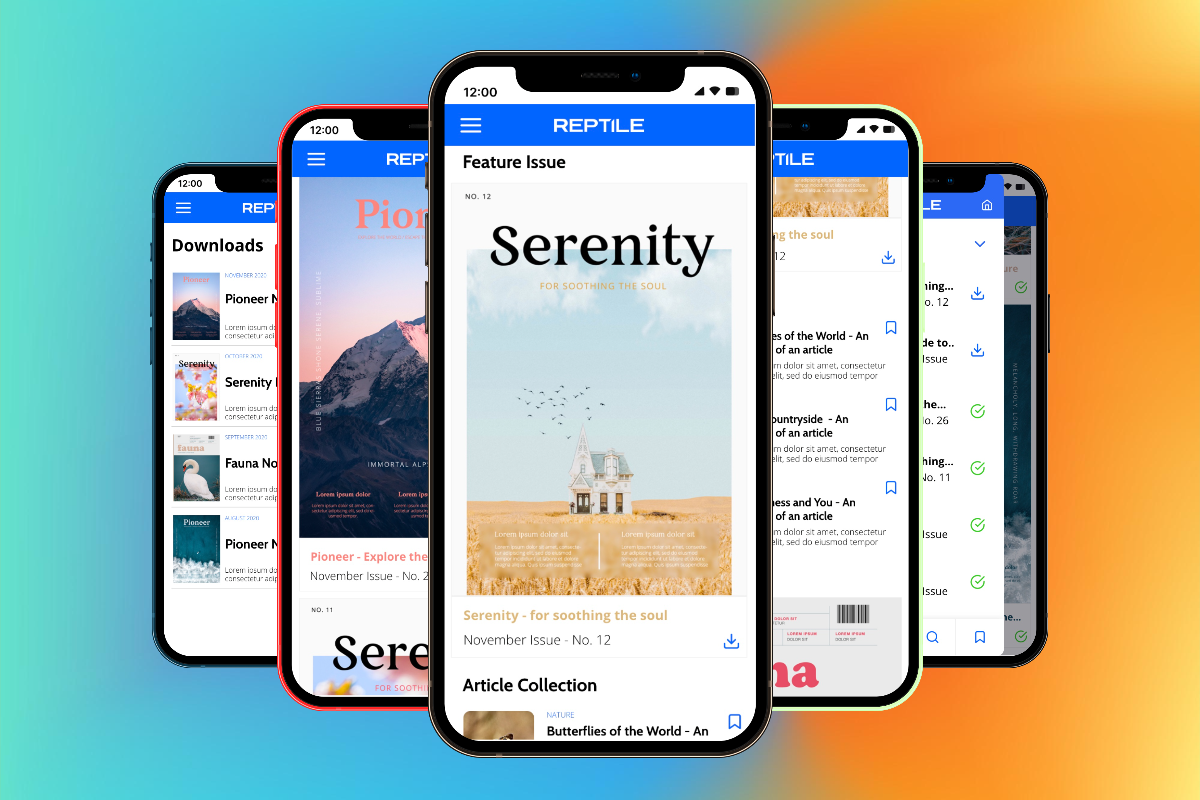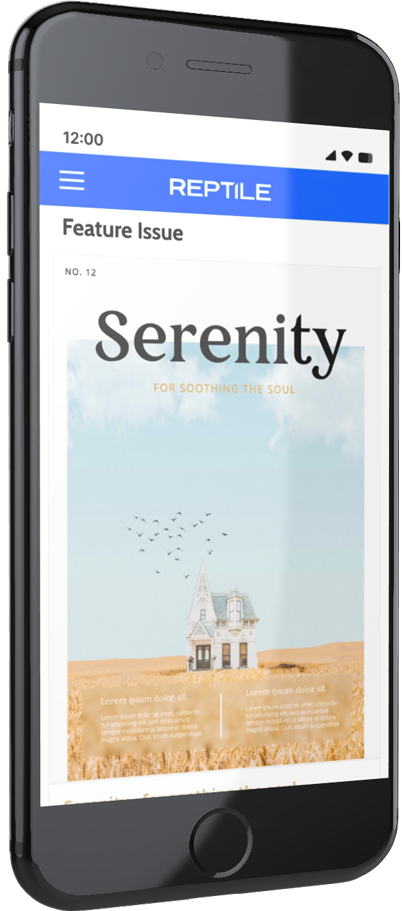 The Professional App is perfect for businesses and organisations
The Professional app is built to deliver high volumes of content.
It is used by professional publishers, organisations and businesses that want to deliver serious content in a secure and robust way.
The Professional app has no restrictions on the number of publications or stories you can deliver.
Each app can also incorporate custom features - making this a serious app for any organisation.
See the app in action on a simulator now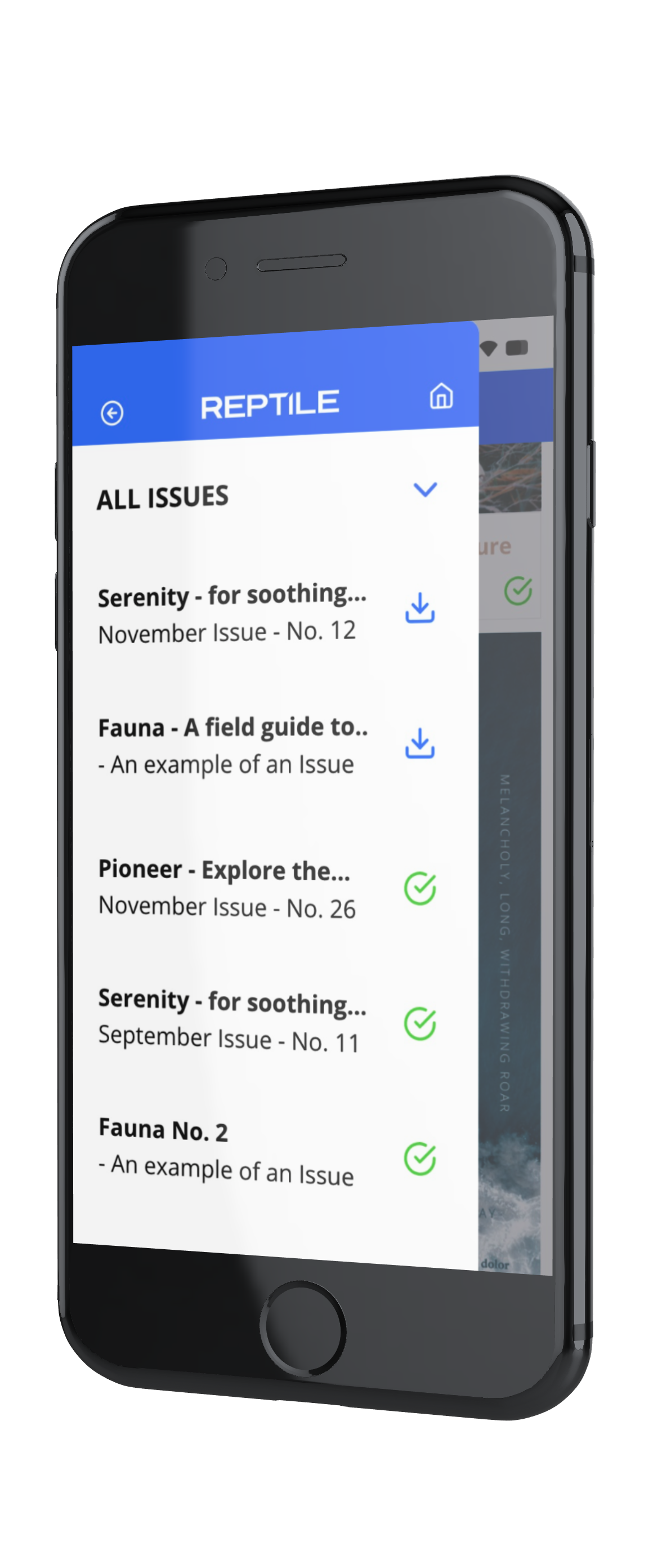 Navigation built for scale
The Professional app uses a different navigation to the starter-level apps. The expandable side-menu enables readers to scan through large amounts of content.
With an expandable concertina menu you can quickly see which publications are in the app and scroll through a list of issues.
Issues which have already been downloaded are indicated by a green tick. To quickly download others click the download icon and the app will sequence the issues. 
One app - many publications.
The Professional app can contain more than one publication. On opening the app, the reader sees a master hompage, which shows the latest published titles.
Each publication then has its own homepage, which shows all the issues for that publication.
Your app can deliver an extensive archive of back-issues in this way, letting readers quickly scroll back through the months and years. And with speedy downloads, delivering large amounts of content is amazingly easy.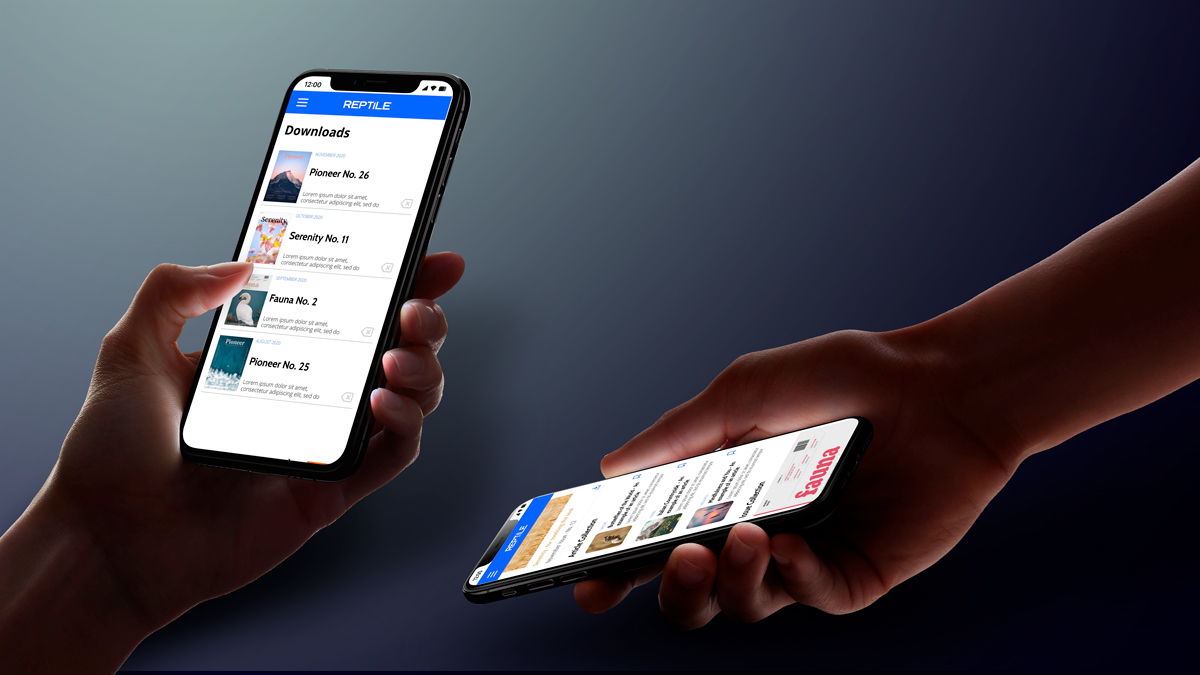 Add features which help the reader
The Professional app comes with a range of optional features. Thse include:
- Bookmarks - enabling readers to save stories to read later with one tap
- Notes - when saving a bookmark a reader can add an optional note
- Share - tap the share icon to connects the app to the email and social media apps on the phone and send a link to the article to your contacts
- Record Learning - the notes function can be extended to enable the comprehensive record of learning 
Built on our Media Experience Platform, which has been delivering professional content for more than five years, the Professional App deliver high-powered performance for serious organisations.