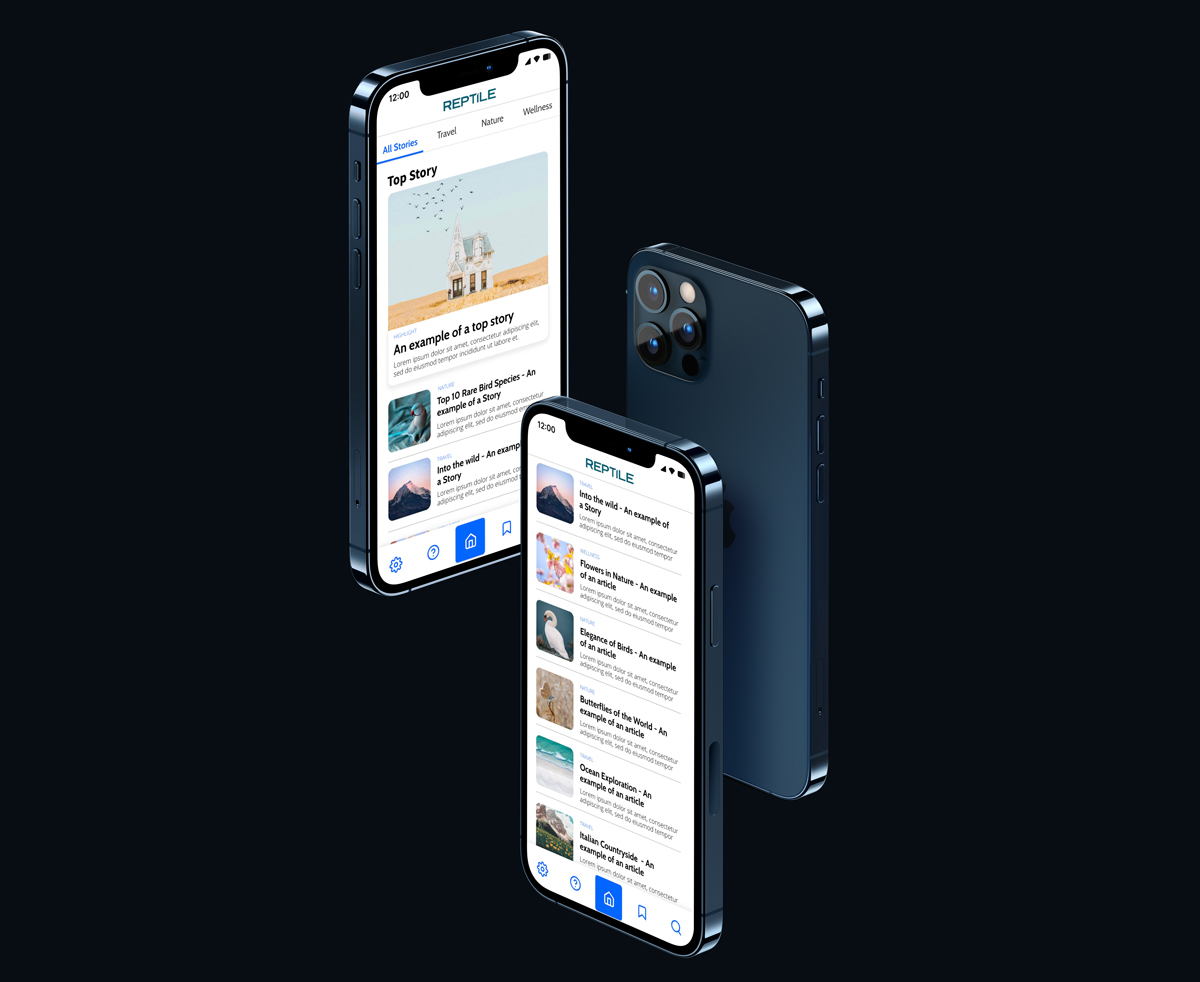 Take your ambitions to the next level

The Ambitious app concept takes the simplicity of the Stylish app, but elevates it to the next level.
With this app you can create sections for your stories. Readers can swipe through the carousel of topics which will change the home screen below.
You can create up to six sections in your app and the top stories in each will display on the master home page in the app. 
This lets your readers better understand the range of topics you cover. 
The app also contains the bookmark function, which lets readers save stories they like and a search.
See the app in action on a simulator now
The app can contain up to 1,000 stories
When you build your app you can create your own splash screen, logo and choose your own brand colours.
Start now by creating your account or talk to us if you want to know more. Let's build something amazing together ...